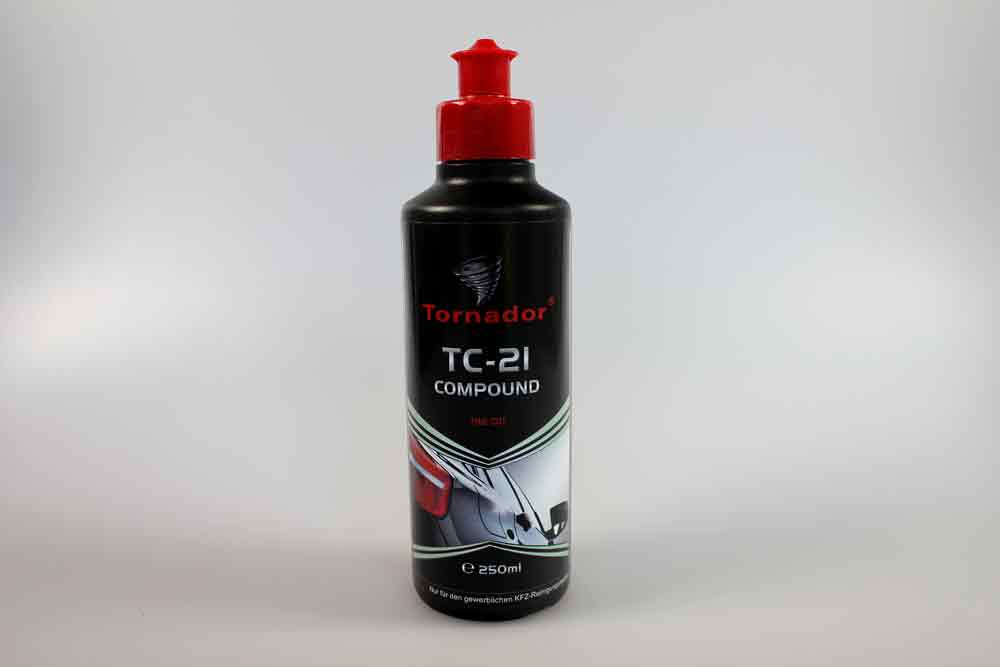 Tornador TC-21 Polishing Compound - 250ml
The newly developed Tornador® TC-21 polishing compound is a real 3-in-1 one-step polish, that is, achieves a high rate of removal (scratch removal), shine and surface sealing in one step. The result is a long-lasting shine, even when the sealing action weakens slightly after an extended period of time. The polishing compound has a very low solvent content, dispenses altogether with harmful ingredients and is water-based. 
Used only for professional car cleaning purposes!
FEATURES
Real 3-in-1 one-step polish
Long-lasting shine
No harmful ingredients