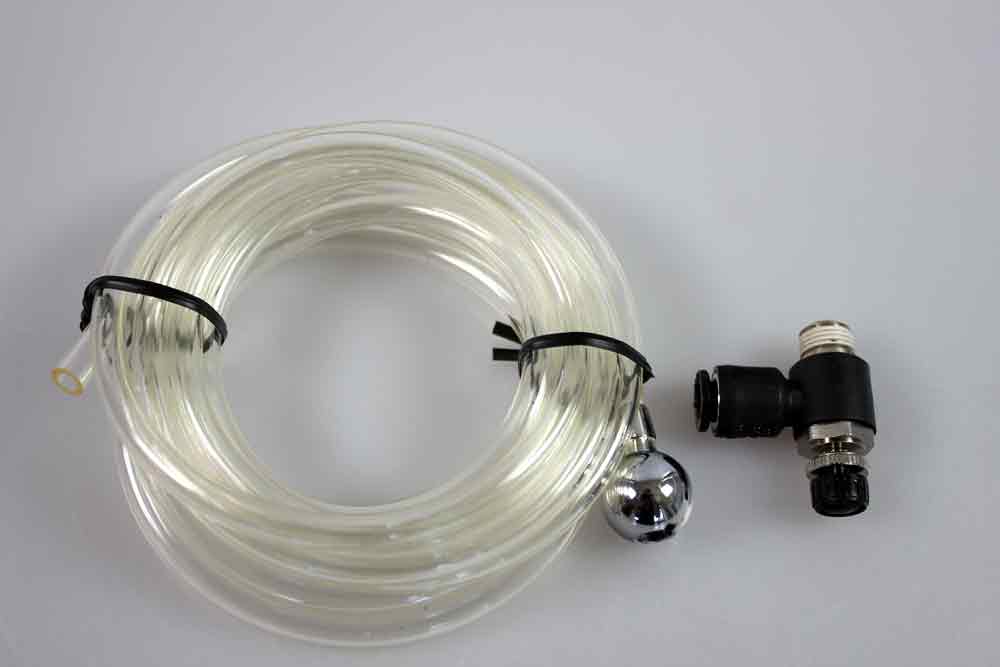 Tornador EXTD - Extension Kit
The two-metre-long suction hose with separate spray regulator is ideal for total and time-consuming interior and exterior cleaning jobs. No interfering container and no need to refill with cleaning liquid. The suction hose allows you to go through large cleaner containers and work overhead without having to deal with annoying dripping.
An extension kit allows you to convert a Tornador® CLASSIC or Tornador® BLACK to no-cup operation. When cleaning large areas the one-litre cup of the Tornador® CLASSIC or Tornador® BLACK is often enough. This extension kit now allows you to work with large containers. The extension kit can also be used with the Tornador® FOAM.
FEATURES
Retrofitting kit for Tornador® Classic, Black and Foam
Additional regulator with means of countering
Work overhead without dripping