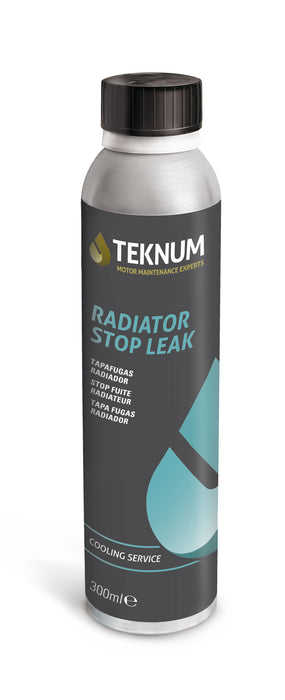 TEKNUM RADIATOR STOP LEAK
Part number - ITC14003
Properties:
Quickly seals open pores.
Does not obstruct or cake.
Protects against future leaks.
 Compatible wit any kind of coolant.
Intructions:
 Shake product well.
Pour the product into the motor and let engine run for 10 minuets. 
Dose for circuits up to 10 litres. 
Cleaning treatment for any kind of cooling system liquid.