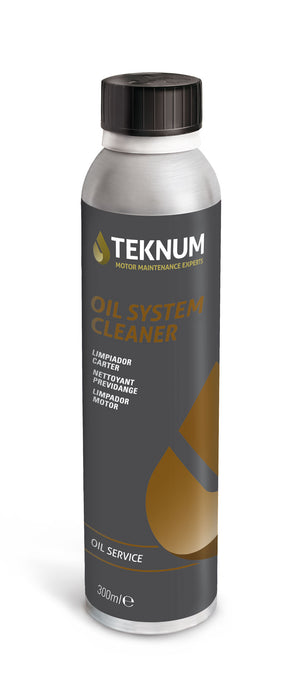 TEKNUM OIL SYSTEM CLEANER
Part number - ITC13002
Properties:
Eliminates residues from crankcase.
Improves the circulation of new oil.
Cleans hydraulic valve lifters. 
Protects against corrosion.
Instructions:
Add to the oil previous to the change. 
Wait 15 minuets with engine idling.
Change oil and filter.
Dosage for 4 to 6 l of oil. 
Any kind of motor and motor oil.