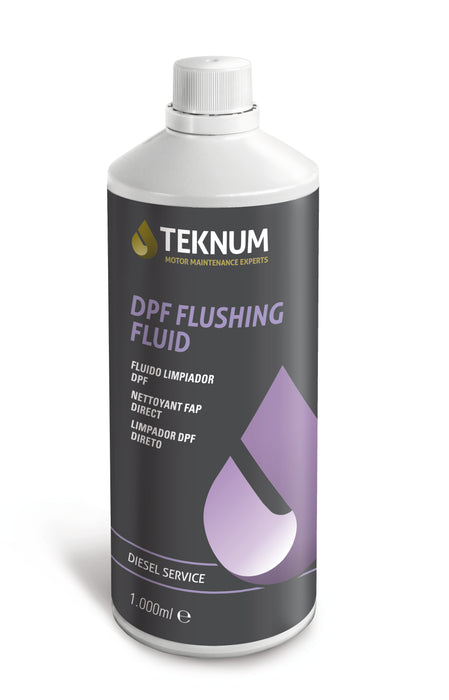 TEKNUM DPF FLUSHING FLUID
Part number - ITC11008
Properties:
Cleans dismantled DPF filters.
Dissolves and eliminates soot from DPF.
Cleaning without any risk for aluminum, magnesium, zinc and cadmium parts. 
Suitable for any DPF filter and/or catalytic converter. 
Instructions:
Dismantle DPF and/or catalytic converter and plug one of the holes with adhesive tape. 
Shake well and pour the product inside the DPF and/or the catalytic converter until full up. 
Wait for 8 - 10 hours depending on saturation levels. 
Empty the DPF and rinse with hot water.
Reassemble the DPF and add the DPF purifier to the tank. 
Erase all errors and induce a regeneration cycle.
Dose for one cleaning. Recommended and add DPF purifier after the cleaning.