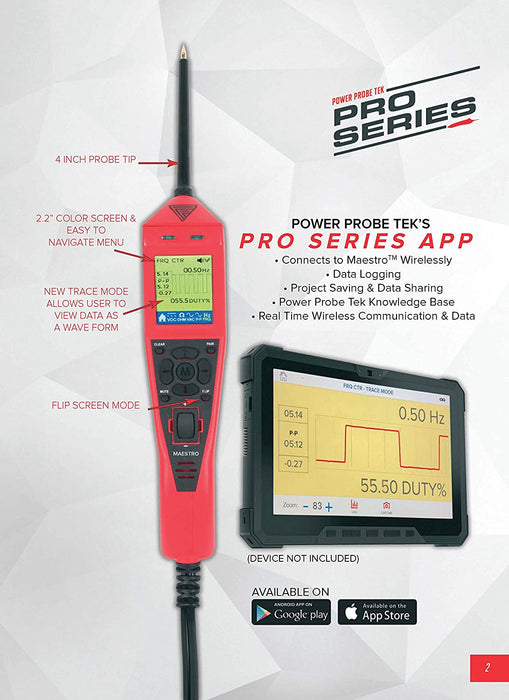 Power Probe POWTKM01AS The Maestro Automotive Circuit Tester
At Power Probe, we believe things should be simple. That's why we design tools to make complex automotive technology accessible for the modern auto technician. As automotive technology continues to evolve, Power Probe will provide innovative Technology, Energy, and Knowledge solutions for technicians and consumers alike.
This is the first of our Pro Series line of tools made for Professionals. With powerful multimeter functions, advanced diagnostic modes, easy to read color LCD display, and a new rugged dust and water resistant housing. The Pro Series Maestro™ is designed to give you years of trouble free testing. Also, an updateable and useful app that will expand your tools capabilities and give you access to answers and solutions that you need.
Features

-

Trace mode offers scope-like functionality

-

DC voltmeter with the capability of applying battery

-

supplied voltage or ground

-

AC voltmeter: TRMS, peak-to-peak/min/max, frequency, duty cycle

-

Operates on 12V or 24V systems