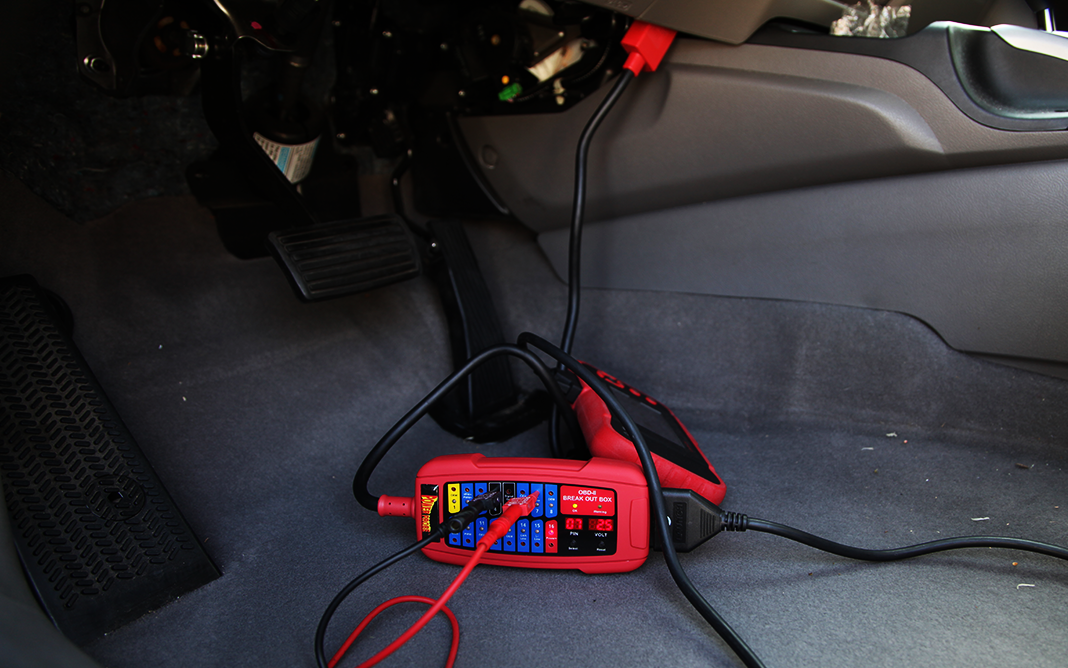 Power Probe POWPPECB OBD II Breakout Testing Box
At Power Probe, we believe things should be simple. That's why we design tools to make complex automotive technology accessible for the modern auto technician. As automotive technology continues to evolve, Power Probe will provide innovative Technology, Energy, and Knowledge solutions for technicians and consumers alike.
The Power Probe OBD-II Breakout Box is a CAN Bus circuit tester compatible with 12 and 24 Volt systems. The tool connects directly into the Vehicle's Data Link Connector (DLC) testing for any abnormalities such as shorting and reverse polarity at the pins. If shorting or reverse polarity is present, connecting the PPECB first will prevent harm before connecting a Diagnostic Scan Tool. The Breakout Box provides a live display of present communicating signals without having to use a Digital Multimeter. Additionally, you can quickly test the voltages at all 16 pins.
Features

-

Test DLC (OBD port) for any abnormalities, such as shorting and reverse polarity at the pins before connecting other diagnostic equipment to DLC.

-

Provides a live display of communicating signals (eg. communication protocol signals) on assigned pins for quick pointing of faults without having to bring out a measurement tool (digital volt ohmmeter)

-

Quickly access all 16 pin connections during repair and diagnosis of the vehicle

-

Monitor the input voltage of the OBD during module programming with the low voltage alarm

-

2 pin adapter included