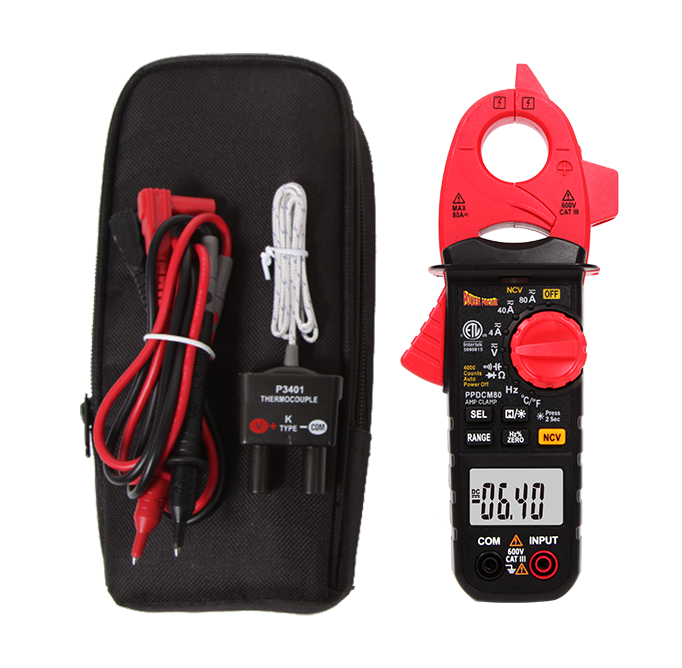 Power Probe POWPPDCM80 Digital Clamp Meter
At Power Probe, we believe things should be simple. That's why we design tools to make complex automotive technology accessible for the modern auto technician. As automotive technology continues to evolve, Power Probe will provide innovative Technology, Energy, and Knowledge solutions for technicians and consumers alike.
The Power Probe Digital Clamp Meter is an 80amp, auto-ranging clamp meter designed specifically for the automotive technician. This meter is rated CAT III 600V and can measure Volts, Amps, Ohms, Frequency and Temperature, necessary for automotive electrical testing. This meter's diagnostic applications include (but are not limited to) Parasitic Draw, Crank Current testing and HVAC Temperature testing.