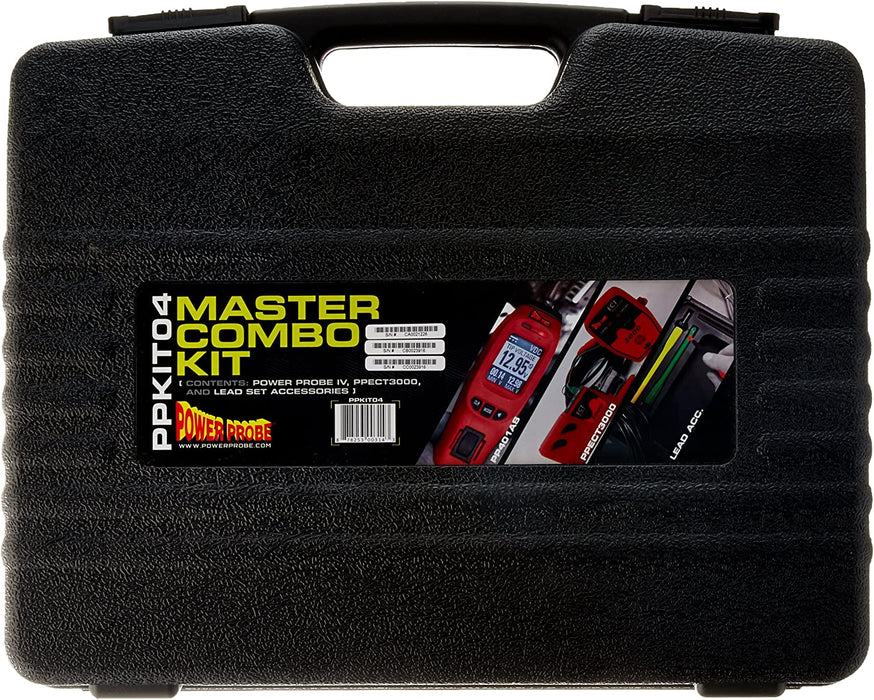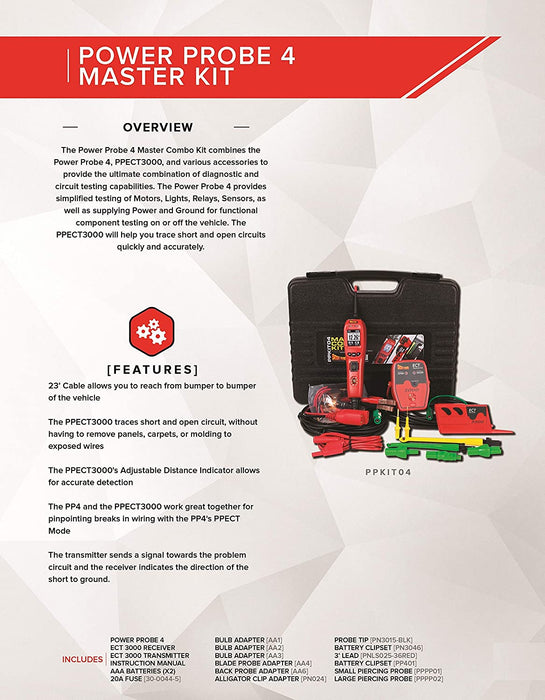 Power Probe IV POWPPKIT04 Master Combo Kit
At Power Probe, we believe things should be simple. That's why we design tools to make complex automotive technology accessible for the modern auto technician. As automotive technology continues to evolve, Power Probe will provide innovative Technology, Energy, and Knowledge solutions for technicians and consumers alike.
Power Probe 4 Master Combo Kit includes:
Power Probe 4

ECT3000 Transmitter/ECT3000 Receiver

Power Probe Tip

3 Light Bulb Adapters

Universal Adapter

Alligator Clip Adapter

Blade Probe Adapter

Back Probe Adapter

Small Piercing Probe/Large Piercing Probe

Battery Clip set

Battery Clip set for the PP4

3ft Lead

Self-resetting Circuit Breaker

AAA Batteries
The Power Probe 4 Master Combo Kit combines the Power Probe 4, PPECT3000 and various accessories to provide the ultimate combination of diagnostic and circuit-testing capabilities. The Power Probe 4 provides simplified testing of Motors, Lights, Relays, and Sensors, and even Fuel Injectors. Also, like all Power Probe circuit-testers, it supplies Power and Ground for functional component testing on or off the vehicle. The PPECT3000 will help you trace short and open circuits quickly and accurately.