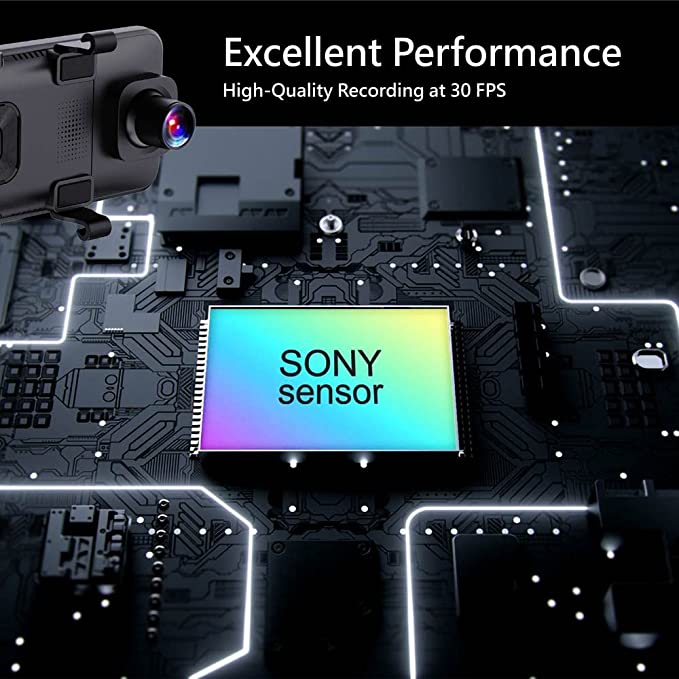 Coral Vision R9 - 4K Sony sensor Dual-lens Mirror Dashcam with CarPlay Android Auto function
Magic mirror (R9), a perfect combination of a High-end dashcam and CarPlay Infotainment system, is an 11-inch electronic rearview mirror with a 4K Sony sensor driving recorder and integrated CarPlay/ Android Auto function. For the drivers of vehicles without an integrated recorder and infotainment system, R9 is the best and most cost-effective solution. Its features are a dual-channel (4K in front, 1080P in rear) driving recorder with TS recording system, wireless CarPlay/Android Auto, and an 11-inch electronic rear view mirror. It can be easily installed on your car.
【11-inch Dashcam with CarPlay】 R9 uses an 11-inch full-screen high-resolution large display, the front lens uses a 4K UHD (3840 x 2160) Sony sensor with a 160-degree wide-angle. Even on foggy or rainy days, you can also record very clear videos. It ensures that 3 lanes are easily covered in a short distance, and the license plate of the vehicle in front is recorded. The left and right images are clearer and are automatically recorded in an infinite loop and stored on the memory card.
【Wireless CarPlay/ Android Auto】 Integrated with the latest high technology, R9 CarPlay Dashcam makes users easier, safety, and more efficient to use phone functions while driving like making a phone call or playing music, and navigation. No wired cable, just to be connected to phone via Bluetooth and connect to car stereo via FM, you can more easily use real-time navigation, receive/make calls and messages, play music and other extensive entertainment software by voice assistant (Siri or Google Assistant) while focusing on the road.
【Audio Performance & Powerful Functions 】Match the band of an empty channel with a car radio, then you can enjoy your smartphone music through your car stereo. Besides FM transmitter pairing, R9 embeds a 2W speaker. It also supports voice control, G-sensor emergency lock, reversing display, and automatic brightness control. It also adds the WDR to enhance the dark environment image quality, and Transport Stream technology saved per second to ensure the key videos be preserved.
【Rear Camera Solution & Easy Installation】Full HD 1080P (1920*1080) and 140-degree wide-angle video recording, the rear camera cable is 18 feet (6 meters) long, specially designed for most types of vehicles, suitable for sedans, SUVs, small trucks, and sports cars. With a perfect reversing view, the driver easily observes the situation behind the vehicle to prevent accidents.
【Safety Guarantee & PDF Manual Downloadable】 CORAL puts product quality and customer satisfaction first with a 1-year warranty and lifetime service. It comes with a Micro SD 32G card and supports up to 128GB. R9 is compatible with CarPlay/ Android Auto and supports Bluetooth, TF card, FM transmitter, etc. You can ask for the PDF version of the user instructions in English.