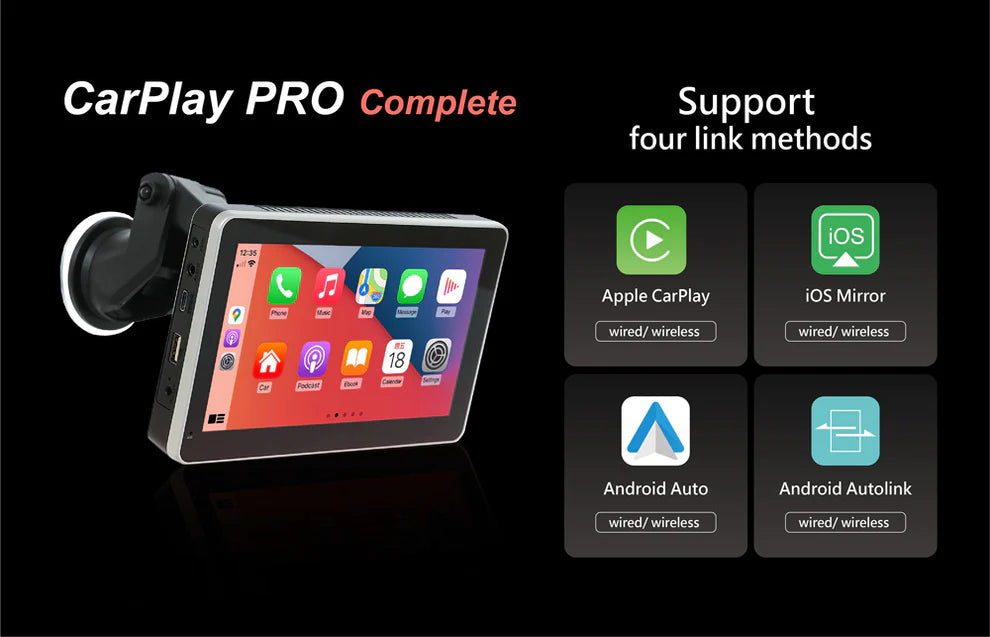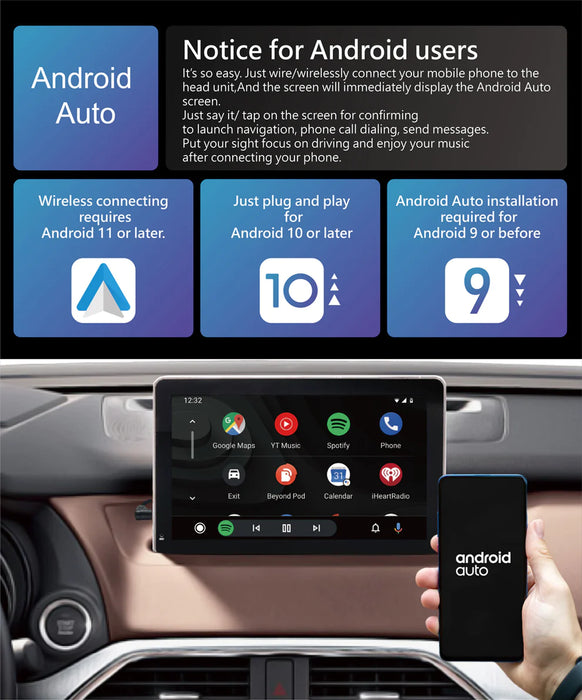 Coral Vision Pro A - Wireless CarPlay Android Auto 7-Inch Display + Reverse Cam
【Fully Wireless connection】Supports the latest IOS phones and systems, compatible with Android 11/10/9 and below. The PRO A supports wireless connectivity of iOS, Android, mirroring. Use the "SIRI / Google" feature for hands-free calling, navigation via a built-in microphone. All records are synced with your phone. You can listen to your favorite songs and send messages using iTunes, Apple Music, or other applications.

【Performance enhanced compared to Wireless A】 Fully support wireless connection for Apple CarPlay, Android Auto, iOS Mirroring, Android Mirroring. Sound quality improvement by FM transmitter, AUX noise reduction design added, add equalizer settings. Improved performance, Boot speed increased by 50%, compute and connectivity increased by 30%. Upgrade the rear camera image quality by 480P resolution.

【Portable CarPlay Patent & All vehicles Compatible】The Coral Vision CarPlay Dashboard Console obtained the patented of Germany, Taiwan, and China. It's designed for those who don't (or can't) have CarPlay in their car, or who want it to be fairly attractive and easy to install. Our units fit a variety of car brands. If your car doesn't have the original factory screen, Coral Vision is the best solution for your car.

【Portable & DIY Installation】Designed for non-destructive installation, you don't need to disassemble the host device or dashboard, just plug and play. Installation just takes less than 3 minutes. First, snap in the stand, then clean the place you wish to fix, the windshield, or somewhere smooth. Finally, you can adjust and secure the bracket. Remind you the glass pad can make any place to be smooth and mount your stand.

【Sound output】Audio output can be through a built-in 3W speaker, FM transmitter to your car radio, and the 3.5mm AUX cable to your car stereo.