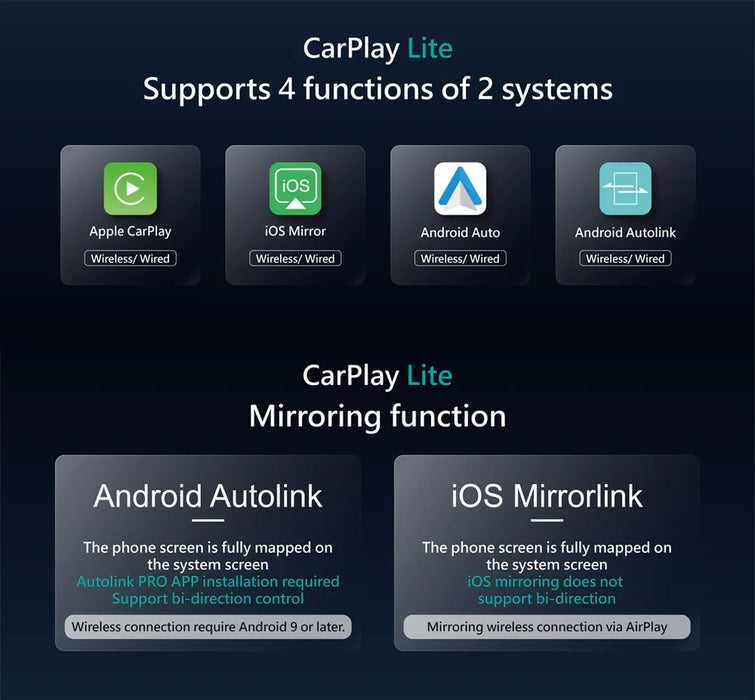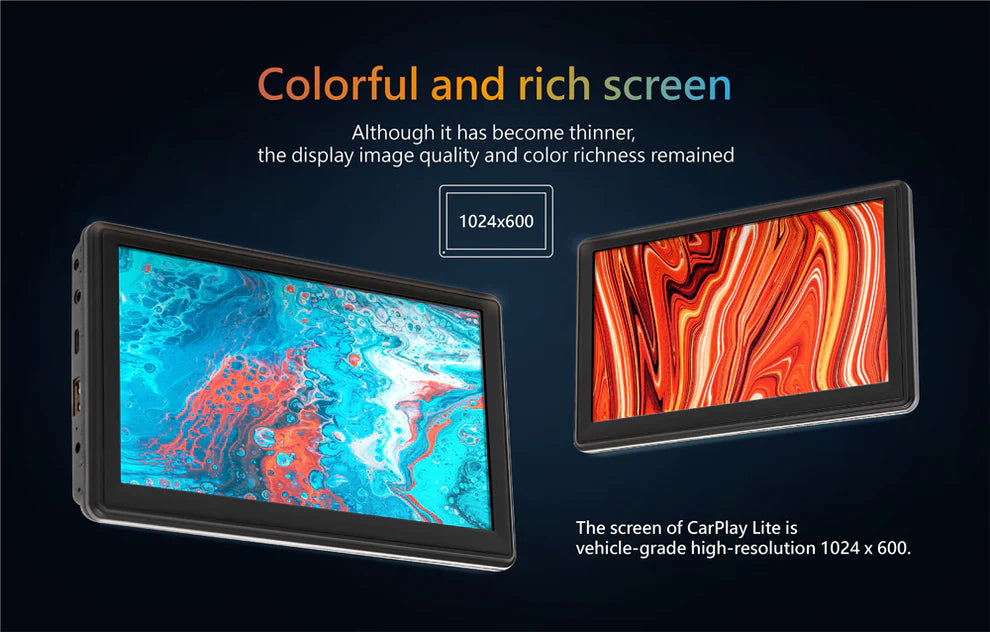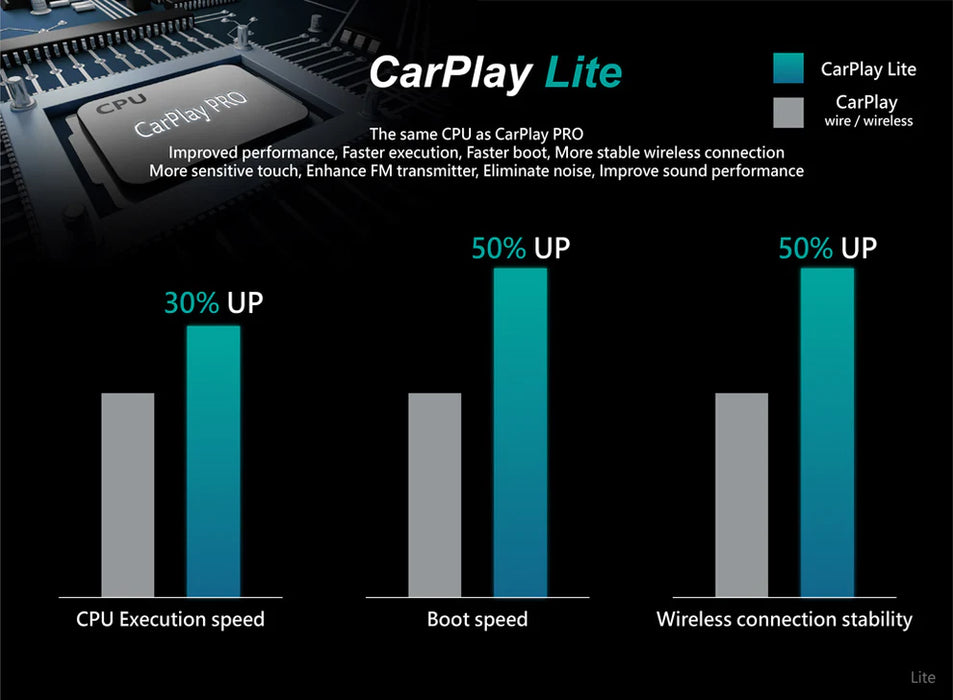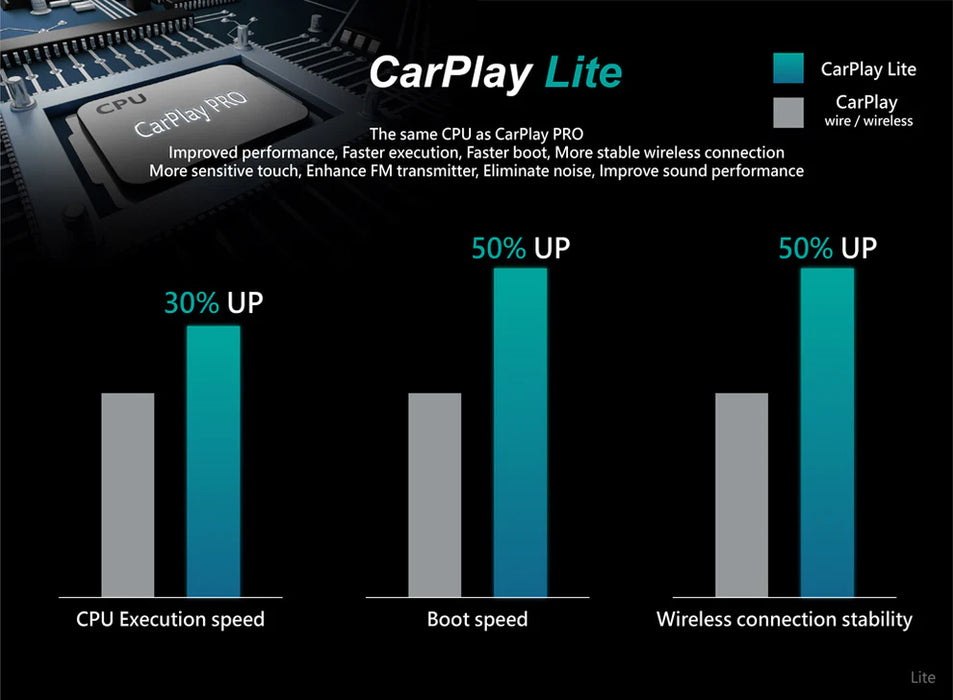 Coral Vision Lite A - Wireless CarPlay Android Auto 7-Inch Display + Reverse Cam
【Completely Wireless / Easy-DIY Installation】Wireless Apple/Android Auto/Mirroring connection by Bluetooth (version 4.2) dual channels at the latest iOS/Android phones. Lite A is designed for non-destructive installation, without removing the host device or dashboard, just simple DIY installation at less than 3 minutes.

【Economic Slim Light Lite A version/ Improved performance】 1. All wireless connection: Apple CarPlay, Android Auto, iOS Mirroring, Android Mirroring<BR> 2. Sound quality improvement: Improve FM noise, AUX noise, add equalizer settings<BR> 3. Improved performance: Boot speed increased by 50%, compute and connectivity increased by 30%<BR> 4. Improved rear camera image quality: 480P resolution

【Portable CarPlay Patent & All vehicles Compatible】The Coral Vision CarPlay Dashboard Console is patented by US, Taiwan, China. It's designed for those who don't (or can't) have CarPlay in their car, or who want it to be fairly attractive and easy to install. Our units fit a variety of car brands such as Toyota, Nissan, Honda, Mitsubishi, Suzuki, Mazda, Lexus, Mercedes Benz, BMW, Hyundai, Ford and more. If your car doesn't have the original factory screen, Coral Vision is for you.

【Sound output】There are three modes of sound output. Embedded speaker, AUX output connects to the car stereo and the FM transmitter. The sound quality of the AUX and FM transmitter output is improved by a new design of noise cancellation.